High quality crystal bracelets and tumbled stones.
Intuitively selected, cleansed and reiki charged for healing, growth and alignment.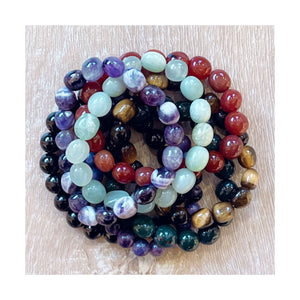 Crystal Bracelets
Crystal Bracelets are a powerful energy amplifier which will assist you in spiritual, emotional and physical healing.
A selection of round and tumbled beads with over 70 crystal bracelets available.
shop bracelets
Selenite Bowl
Selenite can give a quick recharge to all of your favourite crystals.
You just need to place them in the bowl.
It will infuse your crystals and crystal jewelry pieces with high vibrational energy.
shop selenite
Crystal Kits
Each of Moon Flower Crystal Kits have been intuitively selected, cleansed and reiki charged.
All kits come with each stone individually wrapped and placed in a linen bag and gift box.
shop crystal kits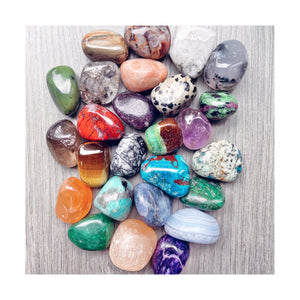 Tumbled Stones
Tumbled Stones are essential for carrying positive energy on the go.
They are made by tumble polishing rough crystals, resulting in a beautiful polish and a soft, tactile shape.
The shape of the tumbled crystal represents balance and soothing energy.
Explore our collection for your pocket companion.
shop tumbles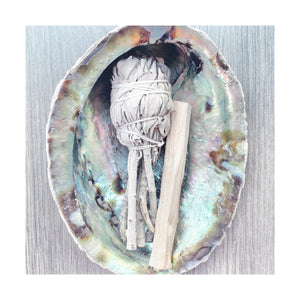 Smudge Kit
Use the Abalone Shell while smudging to place the Sage and Palo Santo in the shell's bowl during burning.
Palo Santo inspires creativity and brings in love and good fortune.
Sage is one of the most widely used and effective plants for cleansing subtle impurities and negative energies.
buy kit
Incense Sticks
Incense Sticks are perfect to use to energetically cleanse a space to invite positive energy.
shop sticks
House Cleansing + Reiki Healing
For all House Cleansing Reiki Healings please enquire via email providing your name, preferred date and time.
Love Mona xx
Disclaimer
You must not rely on the information on our website as an alternative to medical advice from your doctor or other professional healthcare provider.
Crystal healing and their properties are not to be taken as confirmed advice.
If you have any specific questions about any medical concerns, you should consult a licensed medical practitioner.